Cottage Lake Presbyterian Church is holding a LOGOS Encounter Training Event
on Saturday, May 3, 2014
from 8:00am-6:00pm.
The training will be led by GenOn Ministries, teaching key practices of effective intergenerational ministry. A LOGOS Encounter is for churches considering a new midweek ministry or for those who want to re-energize a current LOGOS ministry.
Register online by April 12th!
Cost is $125 and includes snacks, lunch, and all materials.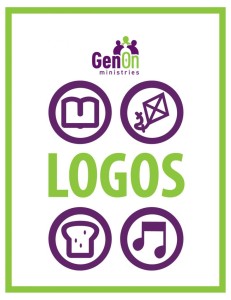 What is a GenOn & LOGOS Ministry?
At GenOn Ministries we believe that a relationship with Jesus Christ is the most important thing in life. We believe that nurturing people, especially youth and children, into right relationships of faith with God through Jesus Christ is the most important thing the church ever does.
We believe that a LOGOS weekly gathering creates a regular, intergenerational experience for children and/or youth as an intentional arena where all ages, together, can learn about, experience, and practice the art of Christian relationships. GenOn offers excellent training, resources, and on going support to help church leaders (staff and volunteers) implement and sustain this vital relational ministry.
GenOn Ministries' Mission Statement
Equip faith communities and families to develop lifelong disciples of all ages.